Colony Courtyard PSD File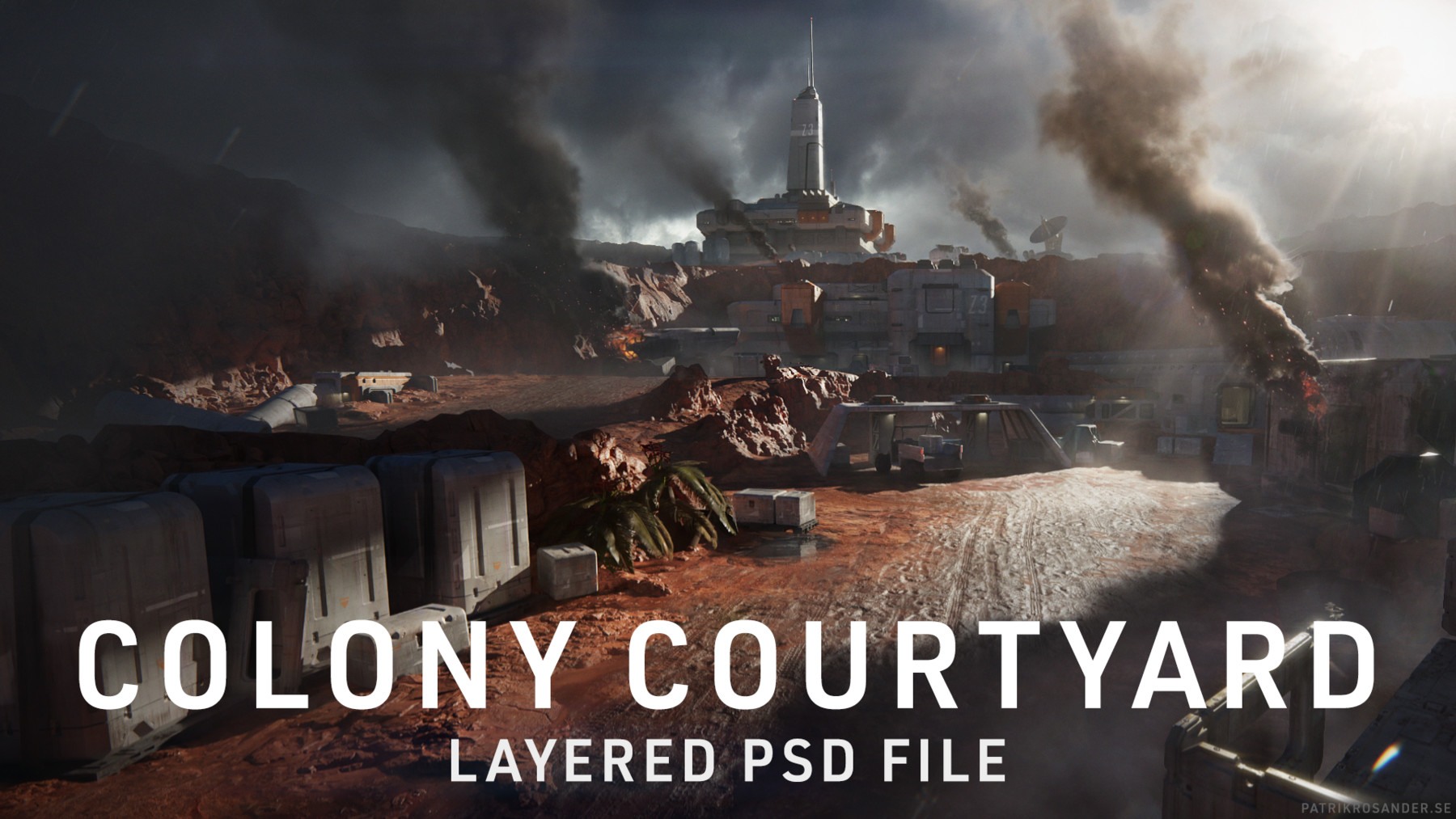 Take a look behind the scenes of one of the images made for my GDC 2020 presentation.
This includes the original PSD file complete with layers. Most of the image is made using 3d which is NOT included. This PSD demonstrates the layer setup and the organization of layers I use to bring that 3d to a finished piece of concept art.

*This cannot be used for commercial purposes.