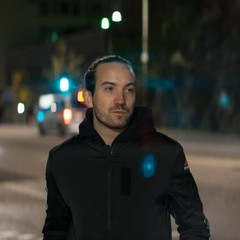 Patrik Rosander
Senior Concept artist at Remedy Entertainment
Brighton, United Kingdom
Skills
Concept Art
Concept Design
Character Design
Environment Design
Art Direction
Matte Painting
Illustration
Marketing Illustration
Software proficiency

Photoshop

Blender

3DCoat

Octane Render

Maya

ZBrush
Productions
Video Game

Warhammer 40k: Darktide

Year

2022

Role

Senior Concept Artist

Company

Fatshark Games

Video Game

Warhammer: Vermintide 2

Year

2018

Role

Concept artist

Company

Fatshark Games

Video Game

Warhammer: Vermintide

Year

2015

Role

Concept artist

Company

Fatshark Games

Video Game

Magicka 2

Year

2015

Role

3D Artist & Texture artist

Company

Pieces Interactive (THQ Nordic)

Video Game

Magicka: Wizard Wars

Year

2014

Role

Character Artist

Company

Paradox North

Video Game

The Showdown Effect

Year

2013

Role

Concept artist

Company

Paradox Interactive

Video Game

Leviathan: Warships

Year

2013

Role

Concept artist & 3D Artist

Company

Pieces Interactive (THQ Nordic)

Video Game

Magicka

Year

2011

Role

3D Artist & Texture artist

Company

Pieces Interactive (THQ Nordic)
Experience
Creating environment and VFX concept art as well as marketing illustrations. Working with game engine teams on rendering and post effects. Driving development for skybox technology, 3d vistas & matte painting workflows.

Led a cross disciplinary team to technically implement hero pieces with vfx and gameplay to a shippable quality. Designed post effects including lens flares, sharpen filters and color grading to push the look of the game.

Created environment concept art and vehicle designs for DLC's "Stromdorf" and "Death on the Reich"


I work on concept art for movies & commercials. As well as illustrations for card games & role playing games.

Worked on internal projects and "Magicka 2".

Created stylized characters for "Magicka: Wizard Wars".

Created environment concept art & assets for "Leviathan: Warships".